Focus on Eye Safety

Are you a Focus on Eye safety subscriber? Why do eye injuries still happen? 1 pair of eyes

Practice Safe Specs:.. Lighting in the average workplace ranges from 50 to 500 lux (measurement of illumination equal to the intensity of one candle). The proper use of lighting has shown to reduce the loss of alertness, production errors, and accidents. For nightshift workers and those employees who work on rotating shifts

t

his is especially true

.

I recommend adding supplemental task lighting, rather than more overhead lighting, to workstations to adequately illuminate tasks which is more critical for older workers.

When was the last time the wattage of lights over workstations was checked, burned-out bulbs replaced, and lighting fixtures cleaned and dusted routinely?
Types of Lighting
· Incandescent. This type of lighting was invented by Thomas Edison and has been used for over 100 years. Modern technology has reduced glare through the development of soft white, reflector, and other types of bulbs.
· Halogen. This type of bulb is often used in task lighting and track lighting because it saves energy.
· Fluorescent. New energy-saving fluorescent bulbs can be used as direct replacements for incandescent bulbs. They give more realistic color quality and can save as much as 75 percent in energy cost.
· Full-spectrum. These new bulbs simulate the full-spectrum light of natural sunshine. Not only do they reduce eyestrain, but they have the added dimension of improving mood, especially during the shorter days of winter or for night workers. Studies also show that worksites with full-spectrum lighting have half the absenteeism for illness than those that do not.
· Sunlight. It is obvious, but the effective use of natural sunlight to reduce the use of artificial lighting and eliminate over lighted or under lighted areas should be a priority.
---
Eye Health = Eye Safety 11% of the US population wears contact lenses. Today prescription soft contact lenses are prescribed more and more in a "disposable" format. This could mean one day, two week, one month, or three months of usage. These types of contact lenses are more often than not in a material that is designed to stay moister while worn on the eye. Yet these type of contacts seem to collect more deposits. And deposits on the contact lenses rob that contact used more than one day of its comfort. For this reason I recommend in my wellness program (Visual Health: bottom line winner) to contact lens wearers they use one of the contact lens cleaners listed below. Having participated in numerous contact lens material and solution studies; it is my opinion if the contact lens is cleaner, the contact lens is more comfortable throughout it's prescribed usage. And there is less irritation and complications that can be traced back to lens deposits.
If the contact lens is cleaner; your visual accuracy is greatly improved. And you're not going to the eye doctor with problems related to a soiled contact lens.
Sereine Extra-Strength Daily Cleaner

Walgreens Extra Strength Daily Cleaner

Optifree daily cleaner
* Before using any of the cleaners above be sure to check with your eye doctor that it's compatible with your current rinse/storage contact lens solution.
Computer Ergonomics: the fact is that approximately 66 million U.S. workers, a quarter of U.S. worker population, are obese. So BIFMA (Business and Institutional Furniture Manufacturers Association) has revised its ergonomics guidance to "reflect changes in the size and shape of the North American working population," The revisions include increased seat width, distance between armrests, support surface height for sitting and standing, and height clearance for legs and knees. BIFMA is also developing a new "Heavy Occupant Chair Standard"..
---
Is your office planning a health fair to reduce health care costs and injuries?
Do your employees complain of digital fatigue and ergonomic issues?
Is a training update in the works to address contact lenses in the workplace and PPE compliance?
We have Wellness programs to help you address these issues. The January 2013 issue of the Journal of Occupational and Environmental Medicine found workplace health promotion programs can reduce average worker health costs by 18 percent, and even more for older workers.
Product highlight: new styles to accommodate the requirements of employees who are smaller than the 95th percentile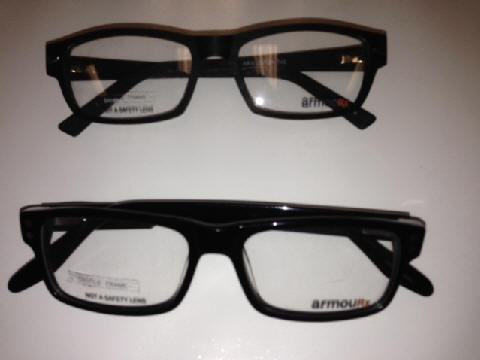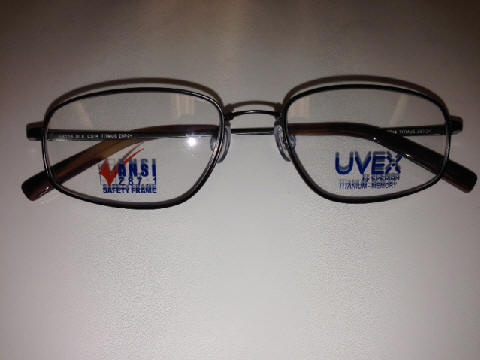 Drivewear: now we have a tool in our optical arsenal to help make driving more safe in all kinds of lighting conditions: direct sun, overcast, and twilight. With the correct prescription lenses driver reaction times improve by one-third of a second. For a car traveling 50 miles per hour, one-third of a second allows a driver to stop 23 feet sooner, or the length of an intersection. For detailed information I invite you to view the video and demo at http://en-us.transitions.com/Products/Drivewear-Transitions/. Please contact our office for pricing and availability.
Dry eye for workers can have long term damaging effects. I provide this 25 unit lubricant @ $8.95. Please call my office to place your order.
Lower your cost for lubrication drops
Fogging has a solution. Optifog is a product I have tested and use to address fogging of optical lenses. I invite you to visit the following YouTube site for a presentation. http://www.youtube.com/watch?v=Ww8GO673P8Q. For pricing information please contact our office 708-686-5266
OSHA UPDATE !!!!!
Injury and Illness Prevention Program OSHA is still shaping a proposed rule that would require employers to develop a formal program to reduce workplace injuries and illnesses through a systematic process that proactively addresses workplace safety and health hazards.

The U.S. Supreme Court has agreed to consider Sandifer v. United States Steel Corporation, the case concerning pay for doffing and donning PPE. The case will be taken up during the October 2013 Supreme Court term.

Vision in the news:

— Researchers have found that as many as 65 percent of people who sustain traumatic brain injury (TBI) develop associated vision problems TBI-related vision problems included light sensitivity, eye movement dysfunction, focusing problems and eye teaming problems. Related symptoms included eye strain and difficulty reading. What's striking is that despite these vision problems, most of the patients had normal visual acuity. The researchers suggested that anyone with TBI should have a comprehensive vision examination, regardless of the cause or severity of their injury.

Cholesterol-lowering eye drops may one day help preserve sight in people with a common cause of age-related vision loss, a new study suggests. In old mice, eye drops that stimulate cells to shed cholesterol rejuvenated immune cells to fight off blood vessels encroaching into the retina, a hallmark of advanced age-related macular degeneration. The finding suggests that cholesterol buildup in the eye helps promote the condition, a leading cause of vision loss in people 50 and older.

Brands of one day disposable contacts now available:
C-Vue 1 Day ASV (Unilens): wave front applied aspheric design

DayStar (Marietta): improved visual acuity and contrast sensitivity design

Definition AC Everyday (Optical Connection): aberration control optical design

Elite AC Daily Disposables (Ocu-Ease): aberration control optics

Eyedia Fresh Daily Disposable (Clearlab): aspheric optics, hioxifilcon A material

Soflens Daily Disposable Toric for Astigmatism (B+L): HD optics and Lo-torque design
First Look at The Eye Tribe (eye-tracking) at CES 2013:> http://www.youtube.com/watch?v=SyEqMCwJWkw
Saving money ..... Please call our office @ 708-686-5266 for the details. Did you know that your employees can use their health savings debit cards to purchase their personal eyewear at substantial savings through Vision Xperts?
you can view our IPhone vision and safety application recommendations
Vision Xperts
613 S. 2nd St. St. Charles, IL 60174 708-686-5266
duane@wecare4eyes.com