Which side shield would you wear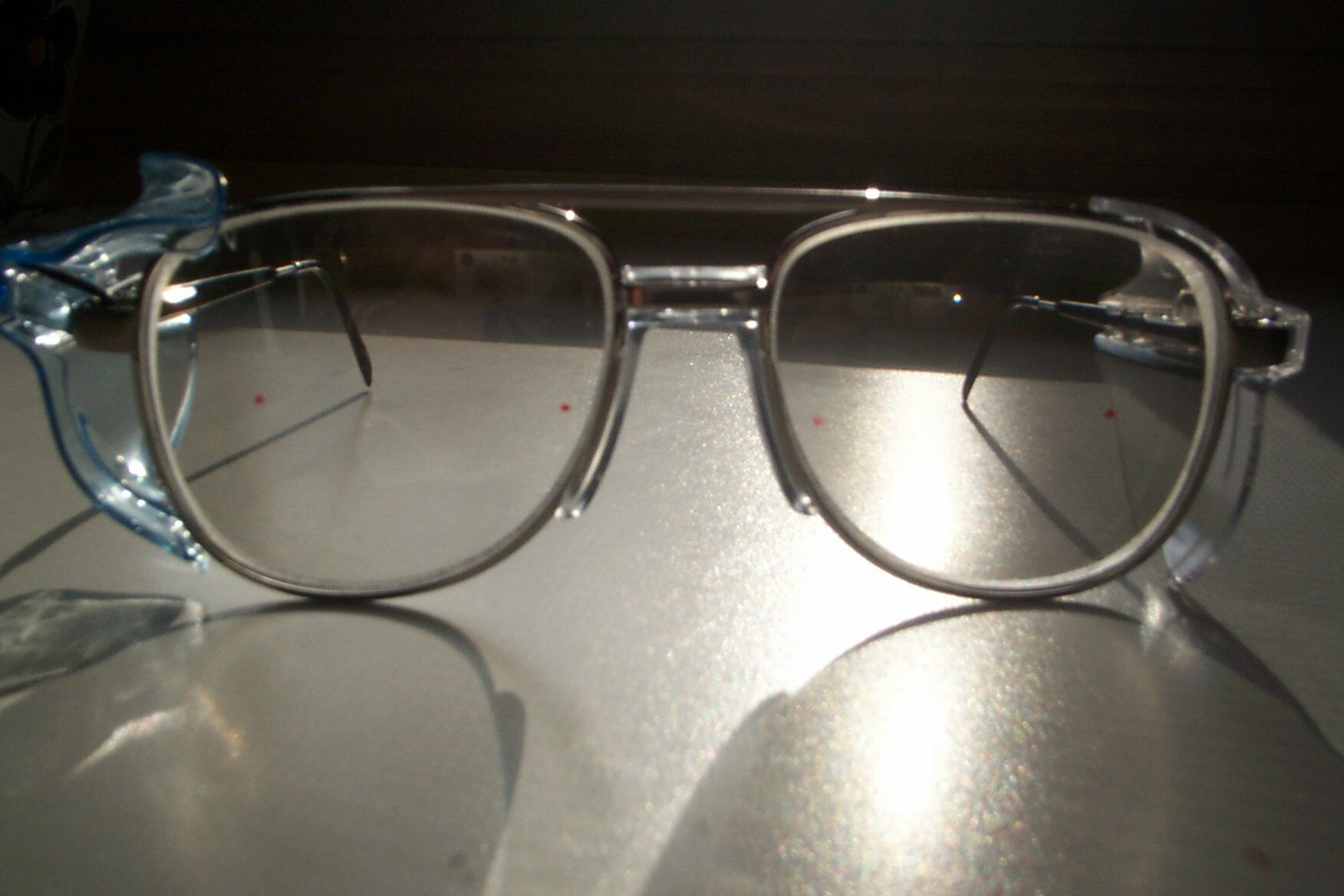 ANSI Z87-2010 requires greater side shield protection than the previous standard. Side shields are now made in a stronger polycarbonate material to satisfy impact velocity and multiple angle requirements. The combination of the manufacturer's safety frame and corresponding side shields provide the highest level of eye protection. In fact if an alternate side shield is used I believe the safety frame manufacturer liability is voided.
Clearly the side shield on the left side of the photo doesn't fit the frame thus causing a large gap This photo illustrates a side shield which will not protect the eye from flying debris or splashes; the two most common sources of eye injuries. Two resources are available to help you with the pairing up of safety frames and side shields. Safety frames have imprinted on the temple near the Z87 marking the manufacturer recommended side shield number which properly fits the frame. Also the manufacturer guide we supply all of our clients clearly shows the recommended side shield for every model of safety frame. Remember; side shields should only be placed on a frame marked Z87; never on a worker's dress frame for protection.
Side shields are available in a number of styles. For example some models of safety frames offer a tinted side shield for protection from the sun's glare or welders use. Some models of safety frames offer a perforated side shield for better airflow. You can even get a metal side shield on some safety frame models. Side shields can be ordered where they can easily removed or permanently attached. Our office can help assemble a replacement side shield kit so the proper side shield is always available for your workforce. If you have any questions or require assistance regarding this important side shield issue; please contact our office at 708-686-5266